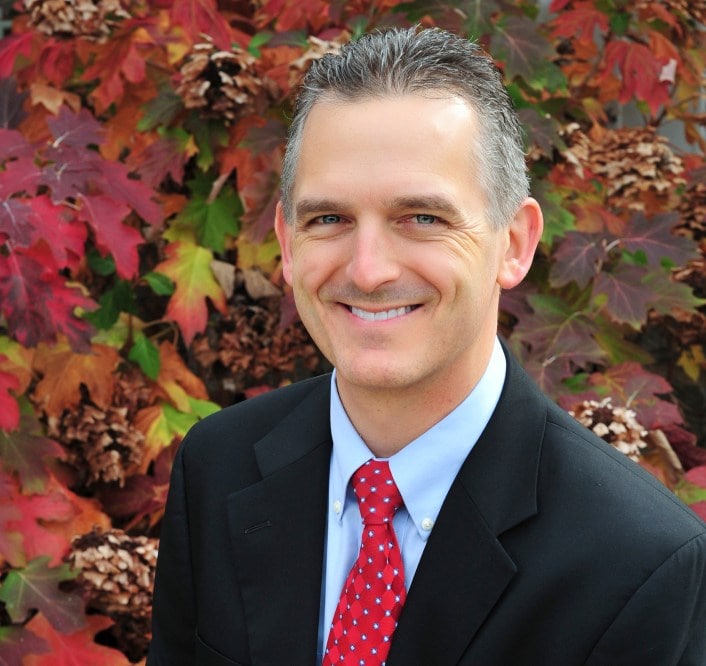 Dr. Alex Cassinelli is a board-certified specialist who has more than 20 years of experience as an orthodontic practitioner in the Cincinnati area. A native of the city, he graduated from St. Xavier High School and was pleased to return to home turf with his wife Tracy to start their family after completion of his orthodontics program.
Dr. Cassinelli attended Miami University and received his dental degree from the University of Kentucky College of Dentistry. He subsequently completed a one-year general practice residency at the Veterans Affairs Medical Center in Lexington, Kentucky. Then he completed a three-year post-graduate orthodontic residency at the Ohio State University College of Dentistry, which included publication of original research, and a master's degree.
Dr. Cassinelli attained the status of Diplomate of the American Board of Orthodontics in 2005. He has been named as a Top Dentist in Cincinnati Magazine's every year for over a decade, an honor bestowed upon him after a survey of professional dental colleagues.
Dr. Cassinelli maintains excellence in his knowledge by attending continuing education through a range of sources. He is a member of many local dental groups, including two local dental societies: the Cincinnati Dental Society and the Keely Dental Society of Butler County (of which he is a past president). He is also a member of the Spears Study Club, which meets every month throughout the year for scientific presentations.
Dr. Cassinelli also is involved with several other roles in addition to his private practice. He currently serves as Southwest Ohio Director for the Ohio Association of Orthodontists. He and his partner, Dr. Shanker, also present continuing education lectures to general dentists to inform them of relevant topics in orthodontics. This enables general dental practitioners to screen more effectively for orthodontic problems in their patients. Dr. Cassinelli also has a faculty appointment with the UC Department of Surgery and collaborates with the oral surgeons (Staff and residents) to coordinate care and management of complex patients needing Orthognathic Surgery as part of their comprehensive orthodontic care in a teaching environment.
He loves to spend time with his family, which includes his wife Tracy and children — Elena, Jeremy, and Madison — as well as their houseful of pets. For recreation, he enjoys being outdoors, photography, boating, bicycle riding, tinkering with cars, computers, electronics, and traveling. He also loves college football and roots for the University of Alabama and The Ohio State University.